Generative AI: A game changer in the coming years that will transform our reality
Joan Lopez
|
| May 9, 2023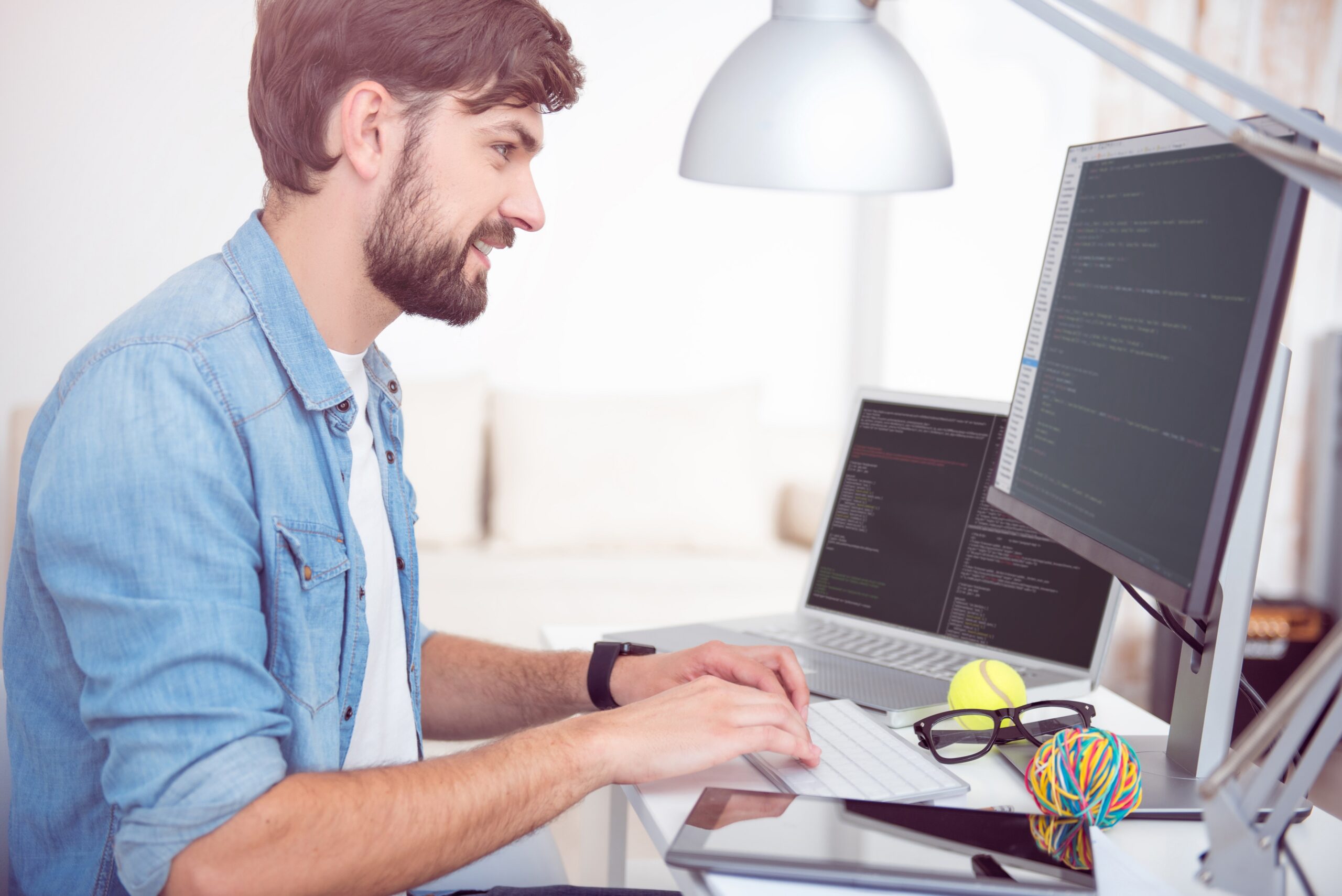 NTT DATA's conversational AI platform, eva, has expanded its capabilities with the integration of GenAI to create hyper-personalized, smarter, and more efficient virtual assistants.
In December 2022 a new trend was created in the AI world, Open AI made ChatGPT available, using its GPT-3 service. This new milestone brought a new opportunity for conversational AI platforms, such as eva.
In an increasingly digitized world, companies are looking for ways to improve efficiency and productivity through process automation and the incorporation of advanced technology.
Generative AI uses AI and machine learning to create new digital content (such as text, video, audio, and images) with little need for human intervention, beyond an initial input, such as a keyword or instruction.
The power of eva integrated with LLM and GenAI
ChatGPT started a new trend and a new race. Since then, Google and Amazon have launched their own LLM, and more will come.
Thinking about this, eva empowers users with an agnostic architecture, as with NLPs. An LLM Orchestrator is responsible for calling the best LLM, as different functionalities may work better with specific solutions.
Trends and future vision for eva
Advances in Large Language Model (LLM) technology are revolutionizing the world of virtual assistants, and at NTT DATA, we are leading this change towards the future.
Committed to ensuring that our client's investment in virtual assistants is more than worthwhile, we have worked on progressive improvements through LLM technology. With this technology, we can optimize the development and evolution process of existing VAs, to further enhance and simplify them.
Additionally, we are developing disruptive new models for creating and designing virtual assistants, using innovative techniques such as Zero-shot, Few-Shot, and Prompt chaining, among others. These techniques allow us to create more efficient and accurate virtual agents, resulting in a more satisfying experience for the end user.
But that's not all! At NTT DATA, we continue to innovate in new channels, such as Digital Humans, which, in combination with LLMs, allow us to offer more natural and efficient conversational experiences than ever before. Digital Humans can emulate human conversations, enabling them to offer users a unique and personalized experience.
What's coming up in eva with GenAI
As we believe in the importance of staying at the forefront of technological innovation, we work hard to integrate our solutions with leading platforms in the market, such as Open AI and Azure Open AI. In this way, we can implement solutions for our early-adopter clients directly and seamlessly.
We know that for our clients, every second counts, so we want to make the process as fast and easy as possible.We know that for our clients, every second counts, so we want to make the process as fast and easy as possible.
In addition, we are using LLM technology to optimize the traditional virtual assistant development process. Thanks to this technology, we can automatically generate utterances and responses, allowing us to train assistants more efficiently and reduce production times.
With this, our clients can be sure that their virtual agents will be ready in less time and with greater accuracy.
In the medium term, eva's most innovative solutions with GenAI
We are proud to introduce our Zero-shot, Few-shot, and Hybrid Zero + Few Shots virtual assistant solutions.
These solutions use LLMs to provide our clients with a more personalized and efficient experience.
Our Zero-shot assistants require no training, which means we can quickly implement them without sacrificing quality.
The Few-shot assistants allow for fine-tuning through a few classification examples, making them ideal for specific and personalized tasks.
And our Hybrid Zero + Few Shots models combine the best of both worlds, allowing for an even more personalized user experience.
Finally, our virtual assistants also feature Prompt Chaining, a technology that allows our generalist engines to respond to questions and generate real-time answers. This means our clients can be assured that their virtual assistants will always meet their expectations, even in unexpected situations.
Discover what we have in store for the near future when it comes to integrating with GenAI
We are going to implement NextGen AI on the eva platform. NLG will take a central role in eva, serving as the default categorization tool (replacing NLP) and the long tail solution.
As mentioned above, we are working at different speeds to offer the best solutions for now and for the future, in three areas:
Booting automatization for virtual agent development with Generative AI
Optimise the development process of "classic" NLP-based Virtual Assistants by using LLMs. We will provide tools to speed up and reduce design time as well as improve the quality of understanding with these functionalities:
Example Generator: The ability to automatically generate utterances from the name and description of an Intent. This will reduce training time and/or quickly improve existing models.
Entity Generator: Definition of business entities from prompts. Currently, it is possible to create entities with patterns and synonyms. With Entity Generator, it will be possible to create complex entities with very large datasets with a single instruction.
Intent Generator: From a text (such as a product manual, internal procedures, or transcriptions), Eva will propose the list of Intents that need to be created so that a virtual assistant can detect them.
Flow Generator: Based on a text that describes a business process, eva will create a basic flowchart to manage a conversation for that use case. These flows should allow business users to work with eva and define the first drafts of the use cases.
Enhancing the Creativity of the Assistants
Generative AI provides a higher level of possibilities for the generation, creativity and rewriting of texts or generation of images, which, within a conversational context, will make it possible to offer experiences that have never been seen before. We will offer the following capabilities in eva:
GenAI Cell:
We started by including the ability to have prompt execution points within the flows. These execution points can be used for many use cases. As we analyze how it is used, we can generate prompt templates or generate new specialized cells or include GenAI in existing cells (such as answer cells or service cells).
GenAI Answer Assistant:
Facilitate and make more creative the creation of virtual assistant responses using the potential of GenAI. It will allow for the Creation of message types, tone, greater creativity in texts, rewriting, summarization, generation of responses in images, video, and audio, creation of carousels, rich text, or auto-generated SSML responses.
Reinventing Virtual Agent Creation with the Power of Generative A
Zero-shot Assistants: Allows for creating an AV without an NLP engine. There is no need for training, just a definition of flows with their intents, entities, etc.
Few-shot Assistants: Fine-tuningis possible with a few classification examples. It allows for fine-tuning at specific points in the Assistant to improve classification quality.
Hybrid Zero + Few Shots Assistants: For example, the Assistant is generally defined with Zero-shot, but it is possible to specify models with Fine-tuning for some intents.
Improve Conversation Insights
Topic Classification & Discovery: This allows us to analyze and categorize the content of chatbot conversations. With topic classification, we can identify the conversation topic, while discovery involves finding patterns or trends in the conversation data. By classifying conversation topics and discovering patterns within the data, chatbot developers can identify areas for improvement and optimize chatbot performance. In general, topic classification and discovery are techniques that can help improve the user experience and increase the effectiveness of chatbots in various applications.
Conversation Quality Assessment: The evaluation of chatbot conversation quality is performed by measuring aspects such as coherence, relevance, and usefulness. Its goal is to improve chatbot effectiveness by identifying areas for improvement, such as gaps in its knowledge, and determining if it meets the user's needs. Various metrics are used, such as natural language processing algorithms, sentiment analysis, and user opinion surveys. The results are used to optimize chatbot conversational capabilities and improve the user experience. It is an important aspect of chatbot development and optimization to ensure effective communication with the user.
In short, at NTT DATA we are committed to innovation and the development of the highest quality virtual assistant solutions. Thanks to our LLM solutions and integration with market-leading platforms, we can guarantee an exceptional user experience for our customers. If you are looking for the best solution in the virtual assistant market, look no further than NTT DATA – contact us today for more information!
Must News