Technology helps us communicate at times when social distancing is mandatory
Murilo Medeiros
|
| January 26, 2021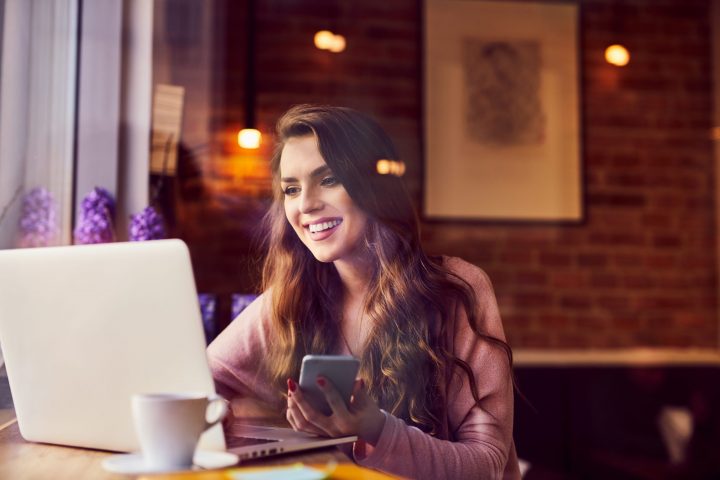 Technology helps us communicate at times when social distancing is mandatory The COVID-19 pandemic has disrupted our lives in different ways, but technology can help us stay connected in these times of isolation. Stores, offices, and call centers are closing, and millions of people are confined to their homes. Working from home is the new standard.
However, the home office does not cover 100% of the operation. Companies are facing millions of consumers that must be assisted, and now they have less capacity to perform this service. Even worse, the COVID-19 pandemic creates a series of new problems that consumers must to solve: managing delayed debt payments, canceling and rescheduling trips, booking hotels, airline tickets, and attending medical appointments via telemedicine. Telephone and digital contacts between consumers and businesses continue to grow.
Consumers need to talk to companies; brands need to talk to their audiences.
How can technology help?
Today, due to the Virtual Assistant (VA), also called bots, conversations can be automated in several channels, such as: WhatsApp, SMS, phone calls, Apple Business Chat, Google Home, Amazon Echo, Web chat, chat apps, totems, and robots. Most commercial use cases can be automated with a Virtual Assistant such as checking an account balance, paying a bill, buying goods, activating and cancelling a service, transferring money, scheduling, confirming or cancelling an appointment via telemedicine. The work of Virtual Assistants increases during the COVID-19 pandemic. During these days of isolation, companies report a five-fold growth in the use of Virtual Assistants via WhatsApp.
So, what should I do if my company does not have a Virtual Assistant?
Do it yourself: You can find several tools, platforms, solutions on the market that could meet your needs. The main variables you should consider are the size of your company, the complexity of the use cases you want to automate, your current system and applications, as well as your budget. You will also need a talented and motivated team.
Seek help: Many companies offer their services and have the necessary tools and equipment. The results, prices, and impact on business will be very different, depending on the tools, expertise level of the team, and methodology.
Which use cases should I automate?
First think of your goal: cutting costs, increasing revenue, improving user experience. Then, define your KPIs and make a comparative study of the current situation with the future situation for each use case. You are now ready to prioritize.
Another important question: how long would it take to develop an

d implement a solution like

this?
The time necessary depends a lot on the channel, the use case complexity, and your IT resources. Web chat use cases can be solved in a few days, cases where transactions via WhatsApp take more than a week, and implementing a cognitive contact center takes a few weeks. Remember that selecting a team is essential to create the virtual assistant that best suits the needs of your business.
Therefore, I recommend that you consult the eva.bot platform.
Must News