For the very first time, ARCOmadrid has a Virtual Assistant to enhance visitor's experience.
Franco Olave
|
| February 24, 2022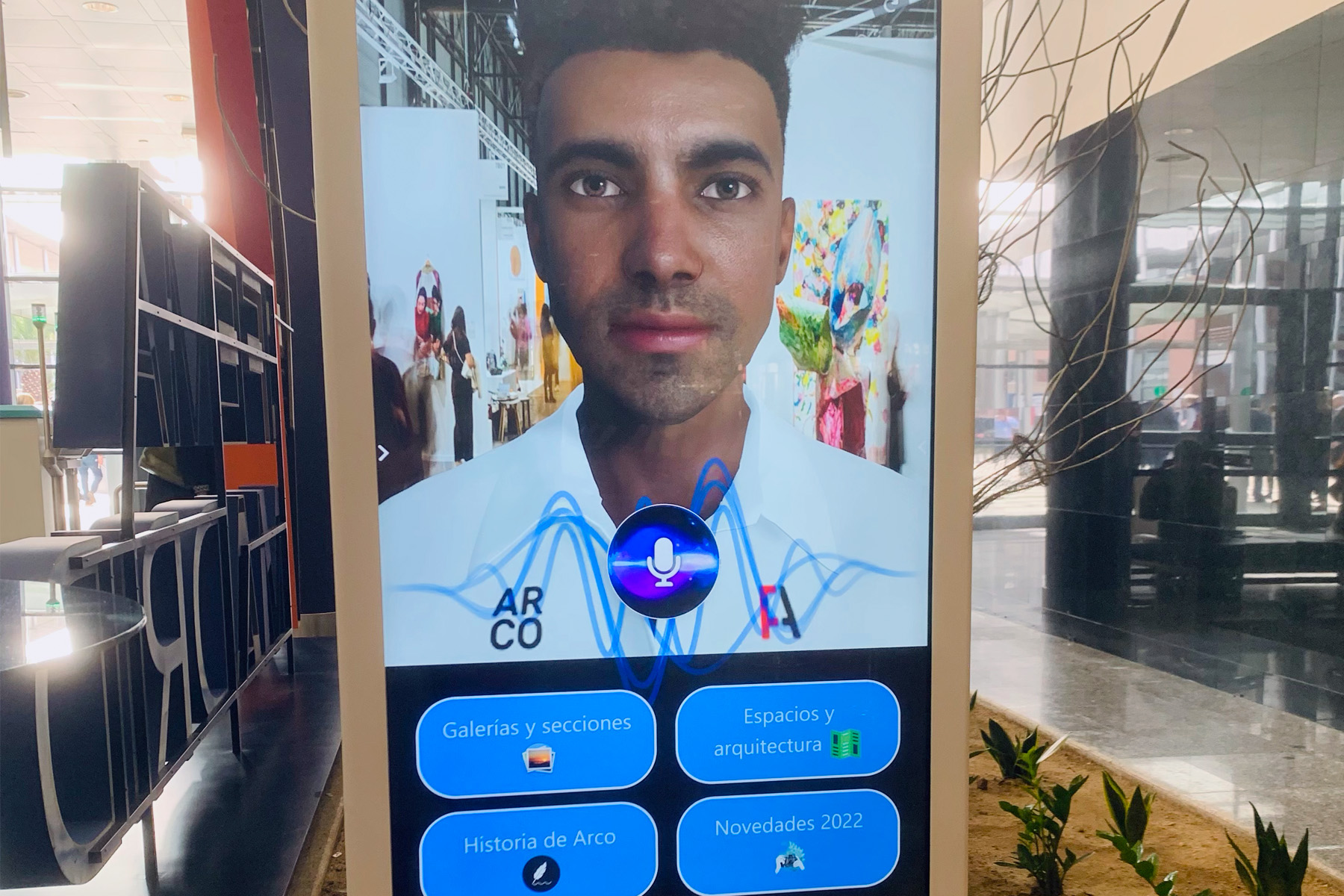 For the very first time, ARCOmadrid has a Virtual Assistant to enhance the visitor's experience.
In it's 2022 version, ARCOmadrid, the Spain's international contemporary art fair, has surprised its public with a revolutionary demonstration that is not part of the exhibition itself. We are talking about ARC, a friendly Virtual Assistant whose job is to complete the visitor's experience.
By using conversational AI, ARC can give you information about the exhibitor galleries, the exhibition sections and even about the architecture of the venue. Also
ARC can interact with any visitor, it talks directly to them, anticipates the user's needs to suggest them what to do, and it even changes from male to female randomly.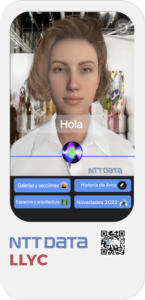 Two major companies have come together bringing the art to the digital era: NTT Data, 6th best IT company in the world, and LLYC, lead communications consultancy company in Spain. They have worked tirelessly for months to bring ARC into the fair, using NTT Data's own enterprise conversational AI platform, eva.
eva is an enterprise conversational AI platform that helps you create Virtual Agents from scratch. Powered by it's own NLP (natural language processor) eva has been able to take ARC beyond the robot, and bring a smart digital person into the exhibition.
This powerful technology opens up a world of new possibilities that can be applied in any physical space in any industry. A good example of how we merge the physical and digital world creating phygital spaces.
ARC, that has been placed in a totem at the entry of the fair, is the proof that technology can improve any sort of experience in any scenario. This experience proves that this technology doesn't belong exclusively to the tech industry, and it can be used in any environment.
This is the first step of many. ARCOmadrid has opened the door to endless possibilities of proving that communication can be taken into the virtual world, and that information may be provided in the physical world in a more graphic and dynamic way.
NTT Data is proud to be a pioneer, bringing this technology into the art world, and being the first company in placing a Virtual Assistant in ARCOmadrid's history.
Must News