eva's evolution: New feature pack for enhanced user behavior analysis and AI Generative capabilities
Angela Rodriguez
|
Product Manager
| September 26, 2023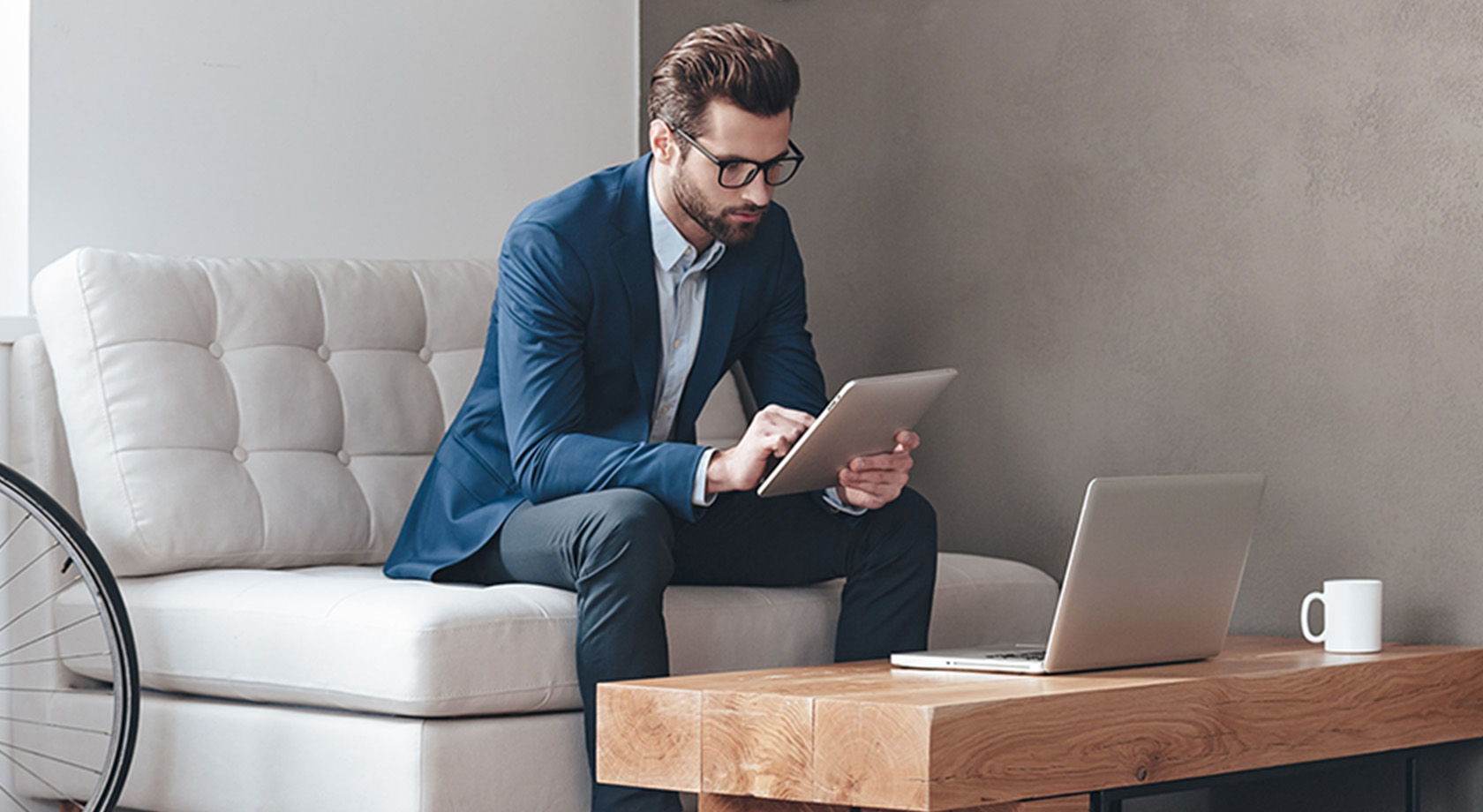 eva keeps evolving: introducing new features pack to enhance analysis of user behavior and generative AI capabilities
We are thrilled to introduce the latest eva feature pack release, an update that brings enhancements to speed up virtual agent creation time, perform detailed analysis of user behavior across flows, better understand audio in text conversations and facilitate the deployment of virtual agents into production in channels without coding.Let's discover each new functionality on detail.
Packed with a range of exciting new features, eva is now more powerful and user-friendly than ever before.  
Let's discover each new functionality on detail
Webchat plugin: Engage with customers effortlessly
The webchat plugin allows you to integrate eva into your website, creating a smooth and engaging customer experience. From eva you can customize the colors, fonts and avatar of the whole webchat, once the configuration is done, we will generate a script that you must add to your website and voilá! Your webchat will be configured and ready to be used by your customers.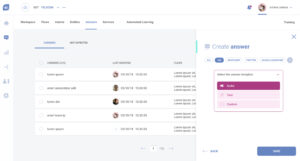 Whis this feature, you can integrate conversational AI into your website, app and mobile channels. Whether you want to enhance customer satisfaction or simplify user interactions, eva enables you to create a personalized webchat solution that perfectly matches your brand identity, ensuring a dynamic user experience.
Funnel charts: Analyzing business indicator
Gain insights, make data-driven decisions, identify pain points and optimize user experiences effortlessly with valuable insights about your conversations. The new Tags Funnel will help you better understand the conversation journey, drop-off points, and A/B testing.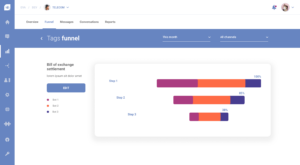 Tags Funnel enables you to track and analyze the customer journey based on tags used within the Dialog Manager. The tags can be used in cells (intents, entities, services, rules, code, input, etc.), flows, and Automated Learning (questions).
Filters by tag in all dashboards: Simplyfing data
To further streamline your data analysis process, eva now allows you to filter data based on tags. This feature makes it effortless to focus on specific customer segments or key areas of interest, enhancing your ability to derive valuable insights and optimize your virtual agent's performance.
With this new filter available in our Dashboards section, you can:
Refine dashboards: eliminate clutter and zero in on the specific information that matters most to you within the Overview, Messages, and Conversations sections.
Enhance data organization: tag key points within your conversational flows. This tagging system enables you to categorize, sort, and dissect data within the Messages and Conversations.
Examples Generator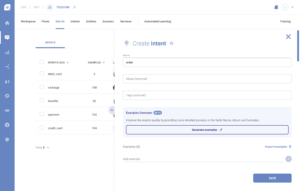 Creating and managing examples/utterances manually can be time-consuming. That's why we've introduced the Examples Generator, a feature that intelligently generates utterances based on intent name and its description. Get 10 new examples for each generation, and you can generate as many as needed.
It speeds up your development time, enabling you to save valuable resources while still providing an exceptional user experience.
Integration with Azure Marketplace
eva is now available in Azure Marketplace. This incorporation allows eva to become increasingly known in the market and facilitates access to the platform from our partners.
Processing, understanding, and responding to audio files
Audio-based interactions are becoming increasingly important in the digital landscape. That's why we've incorporated the ability for eva to process, understand and respond to audio files in different channels. This feature allows for a more versatile and comprehensive virtual agent experience, catering to a wider range of customer preferences.
You might also be interested in: 8 key strategies to effectively train LLMs
Must News